Director™ Foldable Drone with Live Streaming Camera With 1 Battery

Create compelling videos with Director Drone with Live Streaming Camera.Our free downloadable app incorporates three different camera angles and audio to help you create professional level video and content. Fly effortlessly with the 2.4 Gig remote and an on-board altitude sensor. Best of all, Director is a folding drone and comes with a travel bag making it easy to carry and to fly anywhere!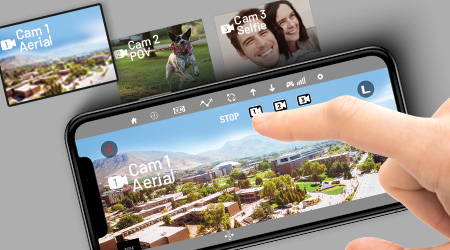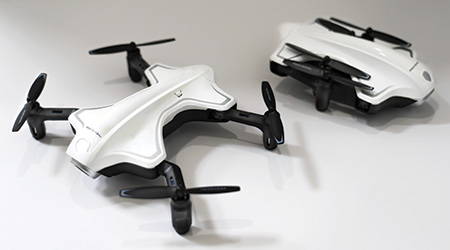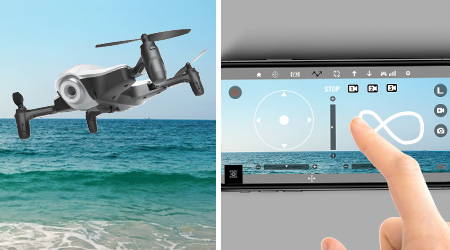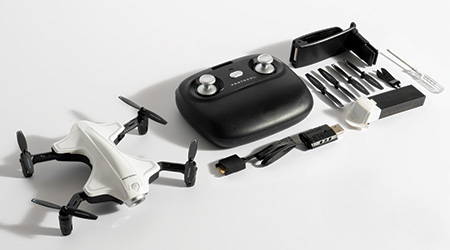 Create a seamless movie with 3 different camera angles + audio.

CAM 1 AERIAL
CAM 2 POV
CAM 3 SELFIE
Folds down to 4.75" and extends to 9"L (includes blades)
Auto launch, hover, & land with altitude sensor
6-axis motion-sensitive auto stabilizers
Maneuvers up/down, forward/backward, right/left, and side to side!
Three selectable speeds
Crash-resistant materials
Recharges through provided USB cord
2.4 Gig remote
Remote requires 4 'AA' batteries (not included)
Ages 14+

3 camera shoot
Records audio
Live streaming video capability
Camera Resolution: 480p
Simultaneous video and photo
Also can control by free smartphone app
Draw your own flight path!
App is VR capable – VR goggles sold separately

Drone with Camera
Remote with Phone Mount
USB Cable Charger
1 x Drone Battery
Travel Bag
Instruction Manual
Spare Parts: Blades, Screwdriver